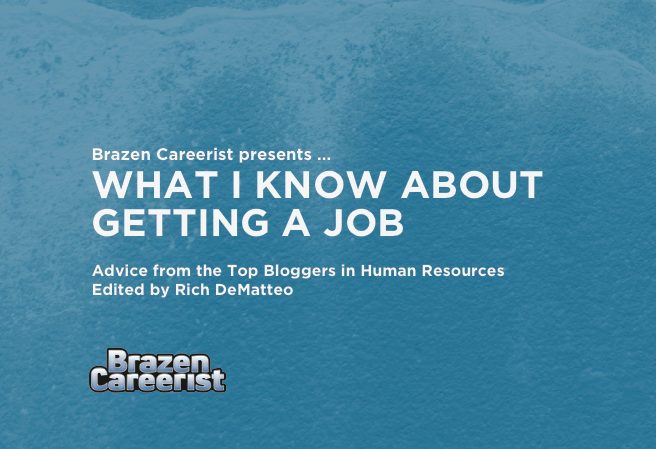 The best thing that you can do for your career is to get a strong set of mentors. University of Virginia found that people with three mentors are more likely to get a promotion than someone with fewer than three. And studies from the University of California – Santa Cruz found that almost every Fortune 500 CEO can name a roster of mentors who helped them along the way.
The problem is, where do you find good mentors? It's hard to know who gives good advice and who will take time to care about helping you. On top of that, once you find the right person, it's difficult to know what questions to ask.
During the past couple months fellow Brazen member Rich DeMatteo from Corn on the Job has been helping us compile an eBook that will help you overcome the hurdles of finding mentors. The chapters in this book come from some of the top human resource bloggers on the web — big thinkers and do-ers and people who we at Brazen look to for trends in hiring.
Some topics these leaders will cover include …
Marketing Yourself Based on the Value You Will Bring
Your value proposition has to be out there, consistent and recognizable to all that see or hear about it. If your mom, spouse, best friend and dog can't explain what you can do in 20 seconds, go back to the drawing board to figure out how to better communicate your employment value. ~ Lance Haun, Rehaul.com
How to Build the Relationships that Matter
You don't have to attend stuffy association meetings to network. Some of the best conversations I've had were with people at social events or just hanging out with other professionals. When people are relaxed, they're willing to share. You don't become another face in the crowd. Relationships start to form. ~ Sharlyn Lauby, HR Bartender
Why a Job is NOT What Ultimately Will Make You Happy
Unfortunately, the trick to getting a job is actually surviving the job search and realizing that it's just a job. If your life lacks meaning, a cubicle and a tacky 'business casual' wardrobe from the local mall won't add depth and value to your
life. ~ Laurie Ruettimann, Punk Rock HR
Ultimately, what you need to know about this eBook is that its entries come from the heart. Each contributor has taken the time to write advice to you just to help. It's a compendium of good advice from people who care. And as your career progresses, you should aim to have people like this in your life — they are the types that affect change not only in their industry, but in the lives of the people they meet.
Brazen Careerist is honored to be able to publish this book of bright ideas. Thanks so much to everyone who contributed.
Click here to download your free copy of What I Know About Getting a Job.