Table of Contents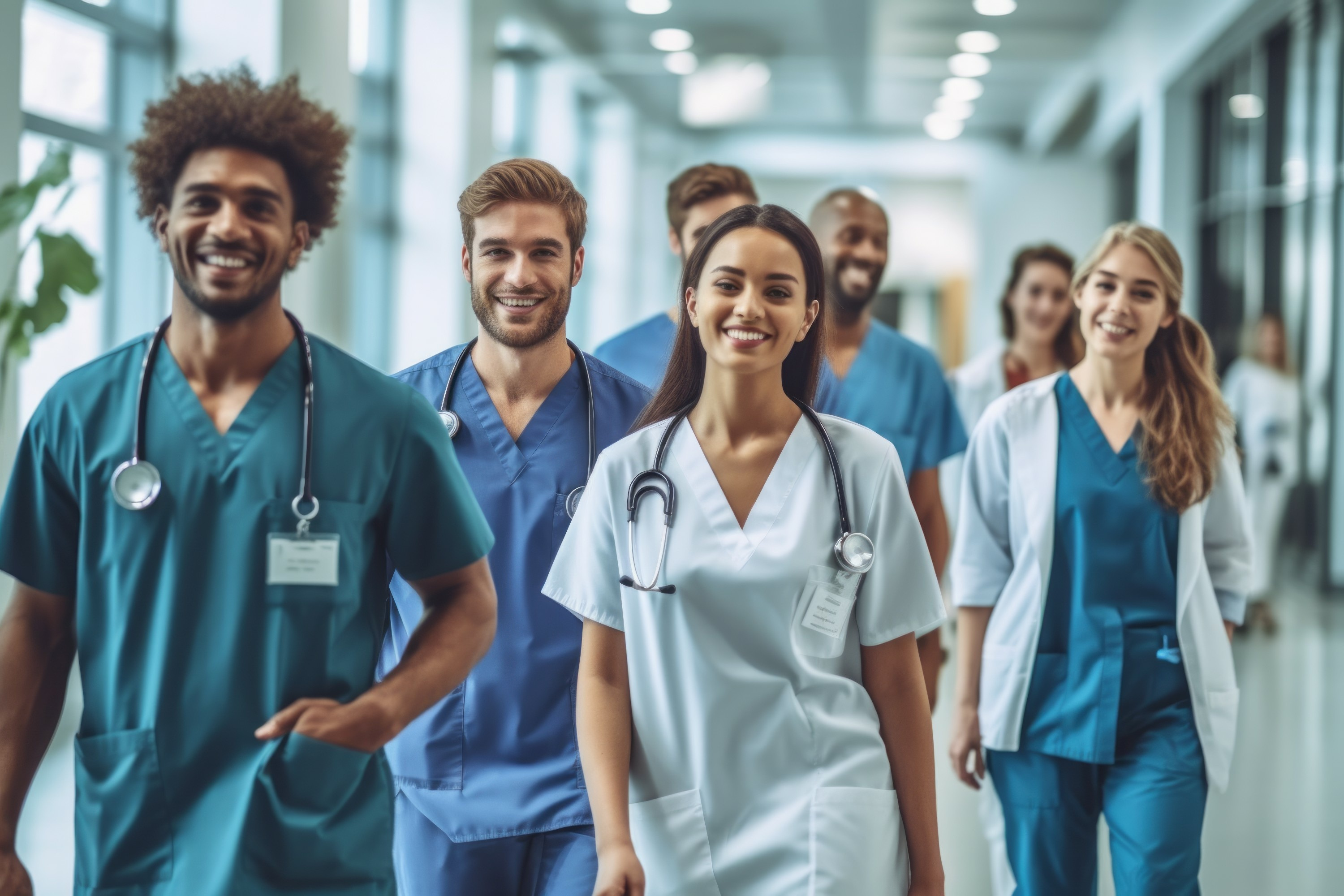 In the dynamic and highly competitive healthcare industry, finding and hiring the right nursing talent is a perpetual challenge for providers.
To overcome this hurdle, forward-thinking talent acquisition teams are turning to hiring events and utilizing best-in-class platforms like Brazen.
As the President of Nurse Recruitment Experts (NRX), we've leveraged hiring events and combined them with our extensive network of healthcare talent. And the results speak for themselves: since 2019 we've sourced and hired tens of thousands of RNs, LPNs, and CNAs for health systems across the US and Canada. Our focus is on amplifying clients' employer brands and reaching a wider field of passive candidates, often through 1-day hiring events. Our clients have included CRHISTUS Health, Columbia University Irving Medical Center, and in collaboration with Brazen, Boston Medical Center.
In this blog post, I will explore the benefits of hiring events as a creative nurse recruitment strategy.
Access to a Diverse Pool of Candidates
While finding nursing talent can be difficult, finding diverse nursing talent adds an additional layer of complexity. But with the right strategy and technology, innovative healthcare organizations are successfully finding and hiring diverse nursing talent and building a more engaged and inclusive workforce. And it starts with hiring events. Hiring events provide healthcare organizations with an opportunity to offer candidates a more attractive call-to-action than your traditional "Apply Now" and they can be easily promoted across a variety of channels, allowing you to cast a wide net and more easily attract a diverse pool of nurses. Plus, the convenience of a virtual hiring event means nursing talent isn't limited by location since they can connect with employers from anywhere in the world. This means healthcare organizations can significantly expand their geographic footprint and build a larger and more diverse talent pipeline than more traditional approaches.,
The results of this approach are immeasurable.This increased diversity infuses healthcare organizations with a wealth of perspectives, experiences, and skill sets, which can positively impact patient care and organizational growth. Hiring Managers can benefit from exposure to a broad range of specialisms, including ICU, PACU, and ER, all in one place, saving valuable time and resources.
Streamlined Recruitment Process
Today's nursing talent has more options than ever when it comes to career opportunities. Which means that to win over this important talent, healthcare organizations need to move quickly or risk losing those candidates to the competition. It's a sprint to the finish line and the faster you move nursing talent from one stage to the next, the better your chances of maintaining that competitive edge. And hiring events are one of the best ways to streamline the recruitment process by condensing multiple stages of the process into a single day. Instead of conducting multiple rounds of interviews and coordinating schedules over weeks or months, employers that leverage hiring events can efficiently manage the entire process in a condensed timeframe while providing a best-in-class candidate experience. This is pertinent as healthcare recruitment budgets face pressure and nurses expect quick processing of their applications.
Streamlining allows providers to make informed decisions quickly and efficiently, reducing time-to-hire and minimizing the risk of losing top candidates to competitors. With the aid of hiring event platforms like Brazen which include a range of automation and interview scheduling features, the entire recruitment process can be seamlessly managed in one place, from candidate registration to interviews to post-interview follow-ups.
Showcasing Organizational Culture and Values
As candidates become more selective, it's important for healthcare organizations to give candidates a strong reason to consider them. That's why showcasing organizational culture and values is so important to integrate and highlight throughout the hiring process. By creating an engaging and interactive experience, employers can offer a glimpse into their work environment, patient-centered care approach, and commitment to professional growth. And all of this can be done in a hiring event. For example, our team at Nurse Recruitment Experts partnered with Brazen to build and promote a highly engaging virtual event for our shared client, University of New Mexico Health (UNMH), that gave registered candidates a holistic view of the company, the people, and their amazing culture, all within the event.
And the results speak for themselves: we achieved 93 Registered Nurse attendees across 4 events. This means candidates liked what they saw from UNMH and decided to continue through the process by showing up for the interviews hosted on the Brazen platform. Their strong employer brand coupled with our social media advertising and Brazen's intuitive technology enabled curious candidates, already considering the facility, to easily entire their talent pipeline and move quickly to interview.
Summing up
In the quest to recruit nurses, utilizing hiring events powered by hiring event and interview platforms is a game-changer. The ability to connect with a diverse talent pool, streamline the recruitment process, and showcase organizational culture are just a few of the advantages these events offer. Leveraging the power of hiring events is the key to staying ahead in the ever-evolving healthcare industry.
About the Brazen + Nurse Recruitment Experts Partnership
Brazen clients work alongside Nurse Recruitment Experts' innovative sourcing and screening to achieve more nurse attendees at their hiring events. Click here to book a call and learn how to achieve results like University of New Mexico Health and Boston Medical Center.
Ready to learn how you can build an effective Nurse Hiring Program with Brazen & Nurse Recruitment Experts?