Definition of Virtual Recruiting
Introduction to Virtual Recruiting

Virtual recruiting isn't new. It's been around for decades. The first job board launched on a dial-up BBS way back in 1992, the same year IBM built the first smartphone. A new age of technology was born. Since then, the demand for innovation has driven consistent advances in technology, allowing the practice of virtual recruiting to expand exponentially. Now, virtual recruiting tools allow recruiters to manage their entire recruiting cycle online, if they choose, with a range of tools supporting each stage of the recruiting funnel. Recruiters can now easily use online tools to attract talent, connect and screen candidates, conduct in-depth interviews, introduce candidates to hiring managers and even give virtual worksite tours, all without ever meeting a candidate in person.
Over the past year, many employers adopted virtual recruitment for the first time or ramped up their virtual recruiting processes as a necessary response to the coronavirus pandemic. For many, virtual recruiting had to replace their traditional in-person open houses, career fairs, and interview processes. In some industries, virtual recruiting helped employers limit risk by reserving in-person meetings for the final stage. In all cases, employers using virtual recruiting showed job seekers that their health and safety are important and that the organization is willing to innovate and adapt to protect them.

Virtual recruiting is much more than online job ads and chats with recruiters. In actuality, virtual recruiting relies on a host of different tools, all designed to help deliver a stellar candidate experience while helping recruiters do their jobs more efficiently and effectively. An effective virtual recruiting strategy relies on having the right tools for each specific organization, and may include recruiting chatbots, a virtual career fair platform, other virtual hiring events, text and email recruiting, virtual chats, and video interviews, among others.
Virtual recruiting means employers can do more with less. Done right, virtual recruiting reduces administrative work for recruiters, allowing them to focus more time and energy on building relationships with candidates and vetting talent. Virtual recruiting also allows recruiters to break geographic barriers, by connecting with talent outside their immediate area, a factor which is becoming increasingly important as so many employers become more comfortable with remote work.
Key Benefits of Virtual Recruiting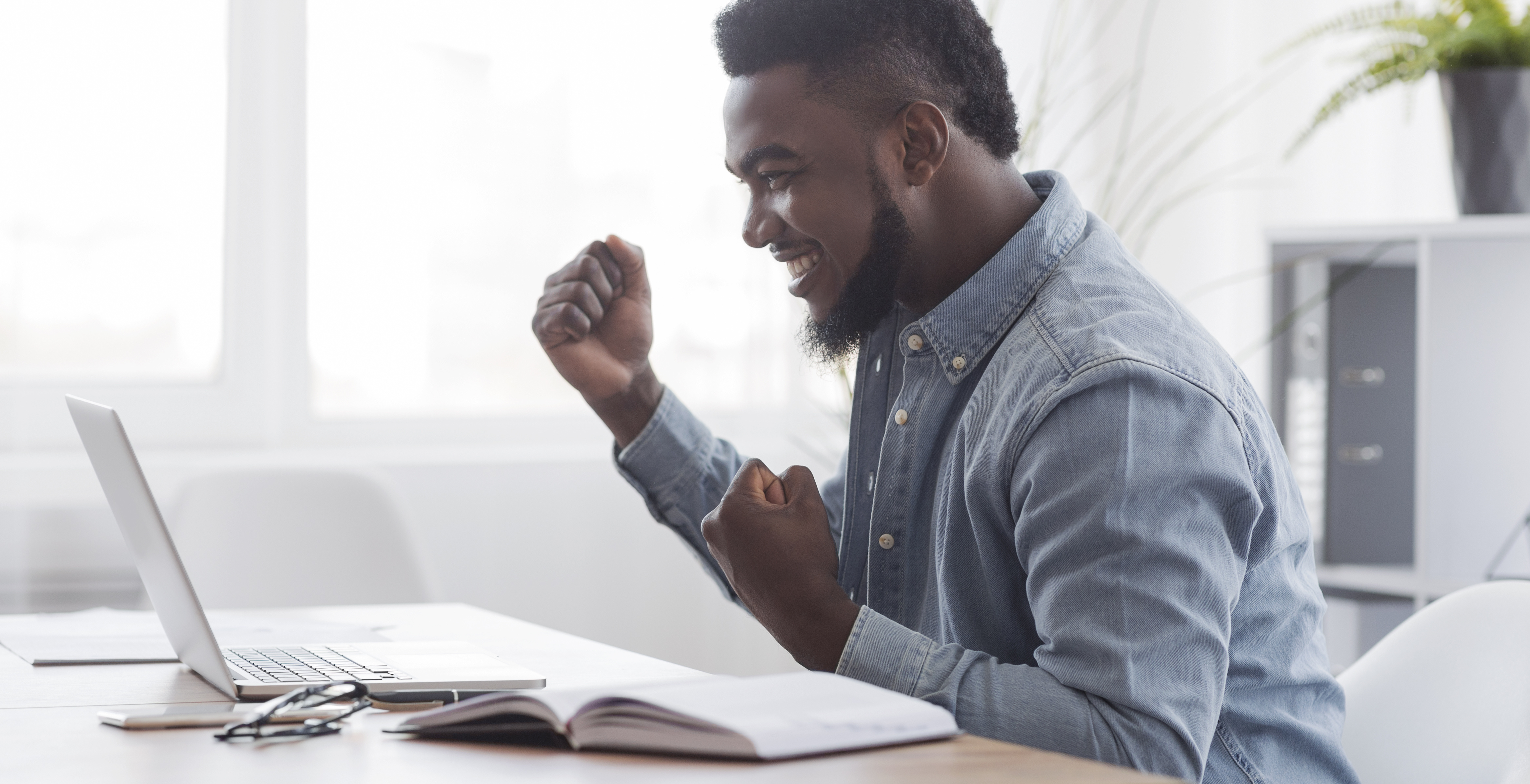 Virtual recruitment is an attractive option for many reasons, but it's bordering on essential in today's digital world. Job seekers expect employers to offer at least some elements of virtual recruiting due to the convenience, but there are many other reasons for talent acquisition leaders to lean into virtual recruiting strategies.
Control Costs — Virtual recruiting offers employers more control over hiring costs. Virtual hiring events are less costly than in-person events, and the cost scales with the volume of participants so it's easier to plan ahead. Since virtual recruiting requires no travel, hotel accommodations, refreshments, or physical swag, the savings really add up, especially for organizations with high-volume hiring needs.
Reduce Time to Hire —Virtual recruiting also speeds up recruiting cycles, shortening each stage of the recruiting funnel. By moving candidates more quickly through the process, employers save time and resources while improving their competitive advantage where top talent is concerned. In this respect, virtual recruiting helps reduce the chances a quality candidate will get bored or tired of waiting for a response and decide to abandon your opportunity.
Improve Candidate Experience — Over the years, job seekers consistently report wanting more communication with recruiters and more information about potential employers and the recruiting process. Virtual recruiting makes this easy, especially when tools like virtual chat and virtual career fairs are used. Candidates can connect with recruiters and hiring managers more quickly through events, or get answers to basic questions through a recruiting chatbot.
Expand Channels of Communication — In addition to having more communication, top talent enjoys having more options for how they communicate with employers. Candidates want to choose how they interact with potential employers, so when recruiters participate in texting, email, and social media, candidates are free to decide which channel works best for them.
Remove Geographic Barriers — We already mentioned how virtual recruiting helps employers expand their candidate pool by reaching outside their immediate geographic area. Virtual recruiting also means you can include more hiring managers and other key people from within your organization in your recruiting process, because they can join virtual events without the hassle and expense, not to mention time commitment, compared with in-person hiring events.
Drive Diversity, Equity, and Inclusion Progress — Virtual recruiting helps organizations reach their DEI hiring goals by facilitating interactions with a more diverse candidate base that would have otherwise been ignored or unintentionally excluded by more traditional in-person hiring practices.
Maximize Results — Hybrid recruiting combines virtual recruiting and in-person strategies in a complementary way, allowing recruiters to reap the best of both worlds. Executed well, hybrid recruiting helps employers maximize the results and the returns from virtual recruiting, while still allowing recruiters to conduct in-person recruiting when it makes the most sense.
To read real-world examples of how virtual recruiting events positively impacted organizations in various industries, visit the case studies section of our site.
Planning a Virtual Recruiting Strategy
As with almost any business project, success begins with knowing what you want to get out of the process. Is your primary goal to increase the number of qualified candidates per role? To speed up the selection process? To diversity your talent pipeline? Identifying your key goals up front will help you make the right decisions every step of the way.
The next step is finding the right technology and software tools to support your goals. First, decide which types of tools to use. There are many categories of virtual recruiting tools, including:
Programmatic advertising
Social networks and management platforms to go with them
Text/email recruiting
Recruiting chatbots
Employee referral tools
Candidate relationship management systems
Virtual career fair platforms
Video interviewing tools
Behavioral and skill assessment tools
Second, choose the right vendor for each tool. In every category, there are a lot of choices on the market and they aren't created equally. Follow this advice for choosing the right virtual career fair platform and create similar guidelines for other tools before you shop around.

Another key step in planning your virtual recruiting strategy is deciding who will be part of your virtual recruiting team. For virtual hiring events, you'll need to determine how many recruiters you'll need to move participants through the event efficiently, and you'll also need to decide which hiring managers and executives should be involved and when. Many employers include recorded video messages from top executives in virtual career fair broadcasts, while hiring managers are more likely to participate in live interviews, via text-based chat or video. Each virtual career fair event you host may have a different objective, and it's important to tailor each event to meet those goals.
Types of Virtual Hiring Events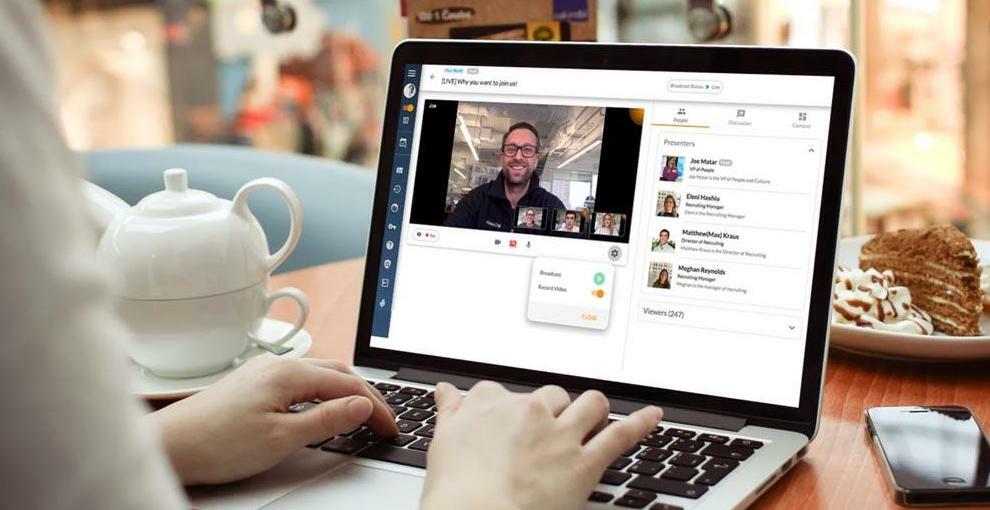 As with in-person events, hiring events in the virtual world can have a lot of different themes and objectives. Virtual recruiting offers employers the freedom and flexibility to explore creative new ways for attracting and connecting with candidates, and the possibilities are endless. Here are just a few examples of the types of virtual hiring events today's top employers are hosting:
Informational Events — These events are focused on sharing information, typically about your organization. Job seekers want to learn about an organization''s culture and values before they devote time and energy to a recruiting process, and these events help satisfy that demand. Informational events can include video messages from executives, behind-the-scenes tours and information on your organization's history, and even employee testimonials or 'day in the life' videos that help candidates understand what it's really like to work at your organization.
Educational Events — Some hiring events are less focused on the employer and more on the job seeker. During educational events, employers can strengthen their employer brand and build trust among job seekers by offering advice, tools, and resources that help job seekers improve their job search. These include resume review sessions, interview tips, advice on salary negotiation, and are best hosted with the help of expert professionals in those areas who can present to job seekers and respond to their questions.
Pre-Screening Events — This type of virtual career fair is designed to produce a pool of pre-qualified candidates that recruiters or hiring managers can interview at a later date. Especially useful when hiring for high-volume roles, pre-screening events can include assessment tools that help screen candidates automatically before they continue on to a pre-screening chat or video interview with a recruiter.
Hiring Manager Interviews — Often the next step after a pre-screening event, you may opt to host a virtual recruiting event solely for hiring managers to interview pre-qualified candidates. This type of virtual career fair often results in job offers on the spot or immediately following the event.
Best Practices of Virtual Recruiting
New best practices in virtual recruiting are emerging all the time, in part due to the creativity virtual tools enable and partly because of shifting attitudes among job seekers. Yet, many of the key tenets are quite similar to recruiting in physical spaces. To get the most out of virtual recruiting, talent acquisition leaders should consider these best practices and design processes that make them a seamless part of your overall recruiting strategy.
Communicate Your Organizational Culture & Values — In a recent survey of talent acquisition professionals, recruiters said culture is the top factor for candidates, outside of salary. Virtual recruiting offers employers countless opportunities to share insights into organizational culture, and centering those messages throughout your recruiting strategy helps build a strong employer brand that attracts your ideal candidates.
Use Candidate Personas — Candidate personas are a valuable tool for delivering a candidate experience your target talent wants. Create candidate personas for each role that include your ideal candidates' preferences, priorities, habits, and personality archetypes. Refer to candidate personas when planning events, designing interview questions, and creating communication plans.
Put Candidate Experience First — Of course, the objective of recruiting is to fill positions. However, hiring the best talent for the job starts with giving before you can get. Deliver a high quality candidate experience that speaks to your ideal candidates' preferences, and they will come to you. As you create your virtual recruiting process, consider each step through a job seeker's perspective and work to alleviate pain points before they interrupt your recruiting process.
Promote Events Strategically — Nobody will attend your virtual hiring events if you don't promote them well and that doesn't happen by accident. Create and follow a plan for promoting events, including strategies for social media, email marketing, and programmatic advertising. Remember that your recruitment marketing strategy is a living entity, and should adapt and evolve over time in response to your results.
Communicate Effectively & Often — Keeping quality candidates engaged often comes down to communication. To avoid having top talent drop out of your recruiting process, create and follow a plan for follow-up communications after events. This includes asking for feedback, information about next steps, and, yes, even rejections. Many virtual career fair platforms have built-in tools that automate the feedback process, but you still need to have a plan for other forms of communication, as well as a plan for utilizing the feedback you collect.
The Wild, Wonderful World of Virtual Recruiting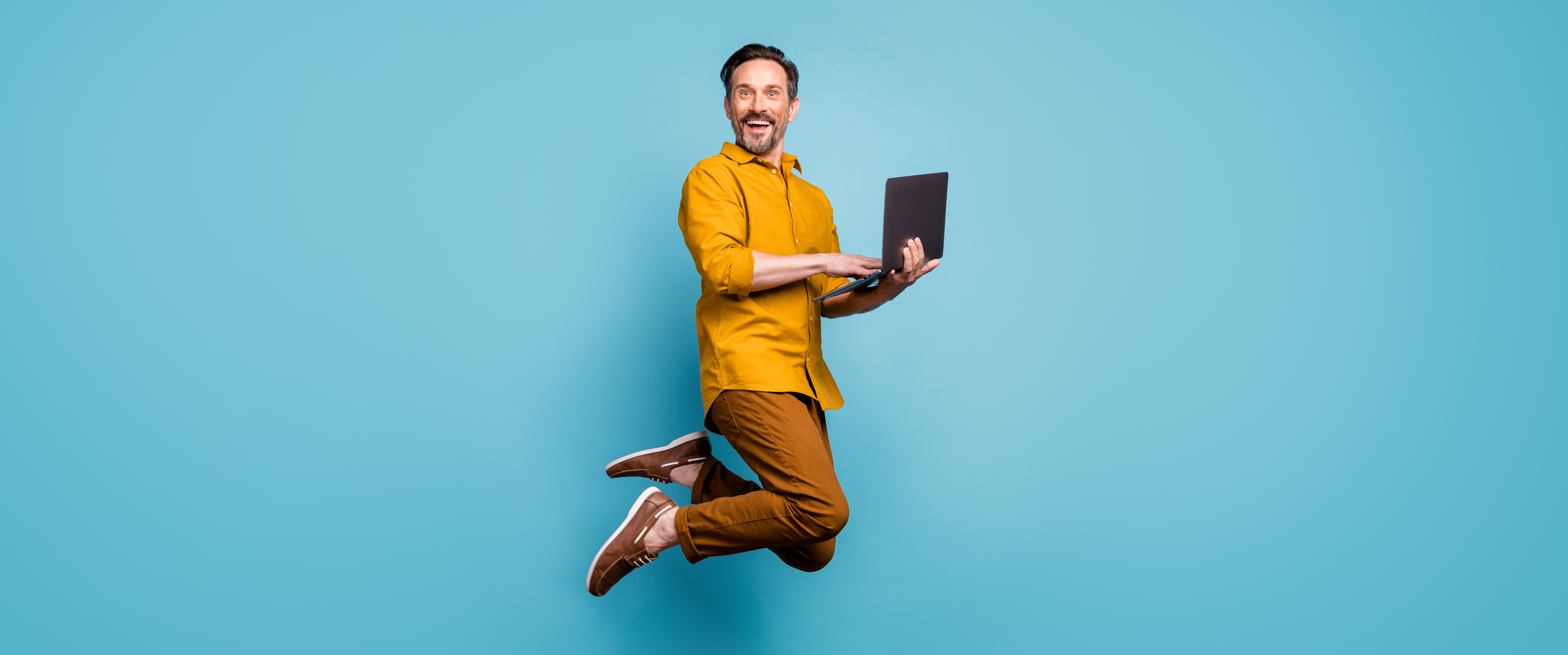 Virtual recruiting helped employers continue recruiting, often seamlessly, during a global pandemic, even while offices were shuttered and recruiters worked from home. Looking ahead, virtual recruiting tools and strategies will continue to benefit organizations by controlling recruiting costs, speeding up the hiring process, strengthening employer brand, and helping recruiters connect with top talent regardless of location.
While most organizations are eager to resume in-person recruiting once the pandemic is behind us, an overwhelming majority (96%) of talent acquisition professionals say they will continue using virtual recruiting. By combining virtual recruiting with in-person strategies as part of a broader hybrid recruiting strategy, employers can continue to benefit from the agility and flexibility virtual recruiting offers. Retaining the ability to quickly adapt to new challenges will become a key differentiator for employers of choice in the coming years.

If you are looking to get started with virtual recruiting, request a demo with Brazen to learn more about our powerful virtual hiring events platform.
Enjoy this Post? Check Out These Resources